Ten members, powerful voices, exciting instrumentals, rich harmonies…this is JAZZ-ology. Each member, a soloist in their own right, bringing unique and evocative gifts.
In 2011, the jazz vocal ensemble, JAZZ-ology was formed by director, Dr. Stephanie Austin. Her vision? A 4-to-10-piece innovative ensemble collaboration between vocalists and instrumentalists. The musicians are versatile in various styles, and are strong soloists as well as ensemble members. JAZZ-ology performs extensively, singing challenging jazz vocal literature, both published and commissioned.
Award-winning, the group won DownBeat Magazine's 2018 and 2017 First Place National Music award in its category, DownBeat's "Outstanding Performance" 2020, 2019, 2016, 2015, and 2014, won Category Award from the Reno Jazz Festival, and was a national finalist in the Monterey Jazz Festival Next Generation Competition 2017, 2014 and 2013. In 2018, the group played to a standing-ovation full house at Club Bonafide in Manhattan, New York, and in June 2019 they toured France, performing five shows in Grenoble, Chambéry, Lyon, Le Mont du Chat, and Paris, and receiving encores and glowing press reviews. The French jazz clubs have invited the group back to their venues, thus generating another JAZZ-ology concert tour in France in June 2022.
JAZZ-ology released its first CD, Starting Here, Starting Now, in 2013, which was followed by On a Clear Day in 2015. Its third CD, Get Out of Town, was released in 2017. JAZZ-ology's fourth CD, Feelin' Good, was released in 2019, and their newest CD, All I Wanna Do, was released in 2021. All five CDs are available for preview and purchase on iTunes and Amazon. (Click on the CD images on the Discography & Store page of this web site.)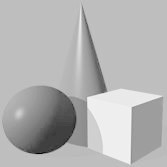 Whether JAZZ-ology members perform as soloists or combine their talents, their music touches emotions. The group is available for concerts, corporate events, parties, wine-tastings, banquets, weddings, and more. Instrumentation is vocal, either a cappella or accompanied by keyboard, bass, and drums, and can be tailored to the needs of the event.
Dr. Stephanie Austin, Director
The Singers:
Bridget Ahearn
Irving Bonilla
Sheyrian Harris
Jocelyn Letcher
Tyler Nguyen